Other Projects

Researcher (Nov 2022-Dec 2022)
Untitled Vatican Project (Microsoft+The Vatican) A_DA/Superfly

Researcher (April 2020-Oct 2020)
Common Grounds (Microsoft+Hellenic Ministry of Culture & Sport) We Are Listen



COMMON GROUNDS

website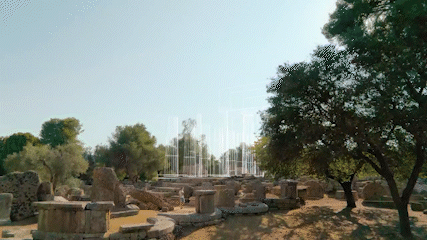 Press Release
"...the Hellenic Ministry of Culture and Sports is collaborating with Microsoft to create Common Grounds, a digital revival project that aims to preserve and restore valuable pieces of our past and empower global audiences to embrace the idea of finding common ground through our shared history.

Now, with help from AI technology, viewers can explore Ancient Olympia as it stood in its glory more than 2,000 years ago with an immersive experience that allows fans of history, sports, arts, and culture to interact virtually with the buildings and artifacts from the historic site.


But what makes the Common Grounds project particularly impactful is that anyone can access it—whether they're onsite in Olympia, visiting the new Athens Olympic Museum, or halfway around the world at home.


Digitally preserving Ancient Olympia has created a time capsule of one of history's most important periods—brought to life in a realistic, engaging way that was never before possible. This new form of digital archiving will continue to offer a portal to another era, helping us understand what humanity has achieved in the past, and reminding us what we're capable of today."